NPC Newsmaker with Mexican Presidential Contender Lopez Obrador
March 15, 2017 1:00 PM
Headliners
NPC
Location: Lisagor Room
This event is open only to members of The National Press Club and credentialed press.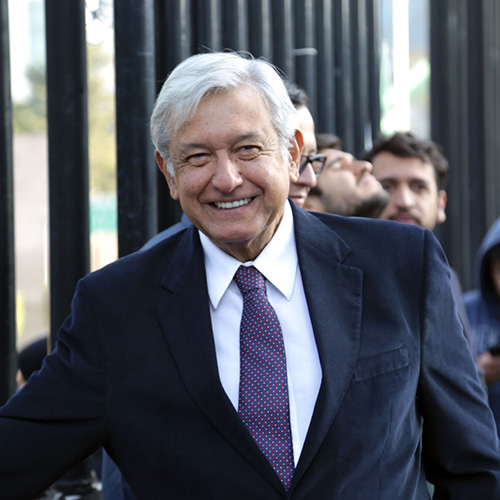 Mexico is gearing up for a presidential election in June 2018 and the leading contender in a crowded field, Andrés Manuel López Obrador, the founder of Mexico´s new leftist Morena Party (Movimiento de Regeneración Nacional-National Regeneration Party) will speak at a National Press Club Newsmaker on Wed., March 15, at 1 p.m. He will address a number of timely topics including his opposition to President Trump's immigration policies and plans to build a border wall. The press conference will take place in the club's Lisagor Room.
López Obrador, also popularly known as AMLO, served as mayor of Mexico City from 2000 to 2005. He ran unsuccessfully for president in both 2006 and 2012. He is currently touring the United States speaking on immigrants' rights and discussing the relationship between the U.S. and Mexico.
During López Obrador's visit to Washington he will meet with the Inter-American Commission on Human Rights (IAHRC) and file a petition calling for the IAHRC to immediately issue an injunction to protect immigrants subject to arbitrary deportation as a result of the Executive Orders issued by Trump.
The National Press Club is located on the 13th Floor of the National Press Building at 529 14th St., NW, Washington, D.C. This news conference is open to credentialed media and NPC members, free of charge. No advance registration is required.