NPC Elections
The NPC election of Officers and Board members for 2021 will be decided on December 4. Online voting opens November 23.
Lisa Matthews - Candidate for President
Candidate Statement
Greetings Fellow Club Members,
I humbly request your vote and support as I seek to serve as National Press Club President in 2021. We are moving from one uncertain time to another but over the past year the leadership team along with our tireless Club staff has managed to maintain momentum by increasing the Club's virtual presence and growing partnerships with our community. We enter the new year in the face of a continued pandemic and economic unknowns, but I believe this presents the Club with a great opportunity to grow morale and membership.
My primary goals for 2021 center around keeping all aspects of the Club healthy and vibrant while keeping each of you engaged. That means continuing to steer the Club in the right direction financially, growing our virtual programming, and developing new revenue streams.
Realistically, I don't see the Club returning to full in-person programming until at least the summer of 2021, however we will want to continue the legacy programming that the Club has successfully managed to keep offering this year. I am honored to be running with a very determined and capable team that has helped lead the Club through the pandemic up to this point – Jen Judson, Kimberly Adams, Eileen O'Reilly, Emily Wilkinson, Gillian Rich, and Del Wilbur. I am also excited to potentially have Mike Balsamo, Sarah Wire and Debra Silimeo join the Board of Governors.
I believe that together we can overcome the hurdles the pandemic has placed in our way by continuing our virtual connections, improving overall club communications, diversifying our membership and increasing the role of the Club as a strong advocate for the First Amendment.
If selected to serve as your President, I will continue to seek your input, listen to your requests, and work diligently to maintain the club's reputation as the Place Where News Happens.

Lisa Nicole Matthews
Associated Press, U.S. Video Assignment Manager
Email: [email protected]
Candidate Bio
Lisa Matthews is a 20-year veteran of the Associated Press currently serving as the Assignment Manager of U.S. Video. In that role she implements AP's video and audio newsgathering efforts across Washington, including coverage of the White House, Congress, and Cabinet Agencies. She assigns staff coverage of live, planned, and spot news events. Lisa also oversees and directs crews in the field across the country in coordination with regional news directors to deliver spot, regional and enterprise coverage that breaks news exclusive to the AP. She also coordinates international client requests and works in tandem with AP's London video desk on story coverage.
In 2014, Lisa took a short step away from news gathering and joined the world of public relations to help clients tell their story. She served as vice president at Hager Sharp where she developed media strategy for the Department of Health and Human Services' Office on Women's Health, National Diabetes Education Program, the Department of Education's National Center for Education Statistics, National Alliance on Mental Health and others. She returned to the Associated Press in 2017.
During Lisa's long career in journalism, she has received two Edward R. Murrow Awards – one in 2002 for outstanding coverage of the events on September 11, 2001 and in 2010 for Video Continuing Coverage of the Economy. Lisa also received the AP's Oliver S. Gramling Spirit Award for service to clients in 2004.
Lisa is proud to serve as the Vice President of the National Press Club and on the Board of Directors for the Club's Journalism Institute. Prior to being a Club officer, she served for two terms as co-chair of the Headliner's Team, responsible for recruiting top newsmakers for headline making luncheons and events. She also served as liaison to Young Members, House and Bar and the Broadcast/Podcast teams. She received the National Press Club's President's Award in 2017 and the Vivian Award in 2016. Lisa is a graduate of James Madison University where she received her bachelor's degree in 1990.
Jen Judson - Candidate for Vice President
Candidate Statement
I'm Jen Judson and I'm running for vice president of the National Press Club. I respectfully ask for your support as I continue to serve the Club in a leadership role.
I am the land warfare reporter at Defense News. I previously worked for Politico and Inside Defense. I have a master of science degree in print journalism from Boston University and a bachelor of arts degree from Kenyon College.
I have been a member of the National Press Club for almost a decade and, over the years, the 13th and 14th floors in the club's building have become a second home for me and always a source of inspiration and camaraderie.
I served as the chair of the young members committee for several years and then as board secretary. I've also led the scholarship committee.
I am currently completing a 3-year term on the board. I was the board's vice chair in the first year of that term and chair of the board these past two years.
Also during this term, I welcomed both of my children.
It has been a privilege to serve as chair of the board over the past two years particularly during these hard times.
We held just two board meetings at the club this year before its doors shuttered in the pandemic. But the board and club leadership kept on working hard to ensure we preserved the club as the coronavirus raged around the world.
As chair of the board, I called board meetings virtually every two weeks rather than once a month as we continued to respond to the rapidly changing circumstances surrounding the club during the pandemic.
Michael Freedman, our president; Lisa Matthews, our vice president; and I worked countless hours every week to determine the right path to keep the lights on at the Club and continue to serve our members in meaningful ways. As a leadership team, we led the board through many difficult near-term decisions during lengthy meetings with the goal of protecting the Club and its long-term stability and vision.
As Freedman has put it, 2020 has been one of the Club's most challenging years ever, and we have come together with strength, creativity and perseverance to see it through. I am privileged to be part of a team that conjured up ways to capitalize on the virtual side to keep the programming for which we are famous going strong, that worked to reopen the Club's doors in a safe way and to bring a steady stream of new members into the Club.
If you support me for vice president, I'd appreciate it if you would also support Lisa Matthews for president, Eileen O'Reilly for treasurer, Emily Wilkins for membership secretary, Gillian Rich for secretary, Kimberly Adams for a 3-year journalist term on the board of governors, Del Wilber for a 2-year journalist term and Debra Silimeo for a 3-year communicator term.
Next year won't be easier. It will continue to be hard for our beloved Club and we have miles to go before we see a light at the end of the tunnel. It would be an honor to continue to help lead the club through this challenge and come out stronger and even more resilient and innovative at the other end.
I hope by the end of 2021, we are all raising glasses together again at the Club, even if we are all wearing masks, and toasting the club's good health.
Eileen Drage O'Reilly - Candidate for Treasurer
Candidate Statement
Fellow National Press Club members:
I'm Eileen O'Reilly and I am running for treasurer of the National Press Club. I've been honored to serve as your membership secretary on the board for the last two years and hope to continue to help guide the world's leading professional organization for journalism.
My goal as treasurer next year will be to provide a steady hand in guiding the NPC through challenging times and look at diversifying and growing our revenue streams. I will also continue to work effectively with the board on enticing new members and meeting your needs.
I care deeply about the Club and about the state of journalism today. I've been a member of the NPC for decades and have enjoyed volunteering on the board, leading the membership committee, and judging journalism awards and scholarship entries. I am deeply familiar with how the Club operates, have the highest respect for its staff, and understand the benefits the NPC offers its members and the journalism community. I'm honored to be a Vivian Award recipient.
Besides my work at the Club, I am the standards editor for Axios, where I help establish and promote journalism best practices for the company. Prior positions include working as a full-time or freelance contributor or editor for publications ranging from Bloomberg to the Milwaukee Journal-Sentinel. I have an MA in Asia-Pacific Studies from the University of Leeds and a BA in Journalism from Marquette University.
I encourage you to carefully consider each person running for the board this year. I am happy that I have been endorsed by Lisa Matthews, and fully support her presidential campaign. I also support the other potential officers she has endorsed: Jen Judson, Gillian Rich and Emily Wilkins (who will be an excellent membership secretary).
I hope I can count on your vote. Please do not hesitate to reach out to me with comments or
suggestions: [email protected].
Sincerely,
Eileen Drage O'Reilly
Emily Wilkins - Candidate for Membership Secretary
Candidate Statement
To my fellow Press Club members-
My name is Emily Wilkins, and I'm seeking your vote for the privilege of being the Club's next Membership Secretary.
I'm a reporter with Bloomberg Government covering Congress and campaigns and the current Secretary of the National Press Club.
My passion for the Club, its members and its mission are reflected in the roles I have held in the last few years. I've served on the Board since 2019 and previously chaired the Young Members and Events Teams. I helped organize events including the Press Club's team for the James W. Foley Freedom Run, which protects journalists working in conflict zones and supports press freedom.
Although the coronavirus temporarily changed how the Press Club functions, I am proud of the work the Club has done in helping both Club employees and frontline workers, supporting press freedom, and continuing to bring in an impressive roster of newsmaking speakers while the pandemic rages.
Most members have chosen to stick with us during this time, even if they are not able to use the Club as they normally would. This means the Club needs to do all it can to help members who are in a difficult place because of the virus. It also means finding creative ways to keep fostering our community.
For me, Membership Secretary is an opportunity to make sure every member not only gets their full benefits, but also understands that their membership is the driving force for the Club's initiatives.
The scholarships we offer to aspiring young journalists, the work to free reporters held hostage like Austin Tice, the meals we deliver to Howard University Hospital - that happens because of you, our members. We might not have Taco Friday right now, but we should have a lot of pride in what our membership enables.
I am also working to increase the Club's presence on social media through strategic posting and tailored mediums to keep members informed of upcoming events and ongoing perks of membership. While progress on this was delayed by COVID-19, it is a main focus of mine for the coming year.
I am proud to be running on a slate of respected and accomplished women to hold top leadership positions in the Club next year. I highly recommend each of them, and hope you will consider giving them your vote:
Lisa Matthews - President
Jen Judson – Vice President
Eileen O'Reilly – Treasurer
Gillian Rich – Secretary
I also encourage you to support Kimberly Adams and Sarah Wire for three-year terms as journalists members of the Board of Governors, and Del Wilber for a two-year term. I know each of them personally and can attest they have the experience needed to lead our Club.
Thank you all for your consideration-
Emily Wilkins
Gillian Rich - Candidate for Secretary
Candidate Statement
My name is Gillian Rich. I am running for Secretary of the Board of Governors and I'm asking for your vote.
I am currently an at-large board member where I gained vital experience and knowledge of the inner workings of the club and would like to continue serving Press Club members during this difficult but transformative time.
I've worked at Investor's Business Daily for nine years. I spent the first four years in Los Angeles and the last five of those years covering the defense, energy and space beats in Washington. As I work in a small bureau, the Press Club is where I have found a community of hardworking colleagues.
For the past two years, I've been the co-chair of the Scholarship Committee along with Alicia Mundy. This year, because of the pandemic, Alicia and I took the judging virtual for the first time in club history. We successfully judged and awarded three scholarships to well-deserving high school and college students.
During my tenure on the Scholarship Committee, I have expanded opportunities for the next generation of journalists without raising costs at the club. After listening to suggestions from our judges who wanted to do more for the outstanding runners-up, I came up with the idea and worked with current President Mike Freedman and Alicia to award the scholarship winners and runners-up a complimentary one-year membership to the club. The membership will help expand each student's journalism network and facilitate mentoring while expanding the club's brand with student journalists.
I am also endorsing these key members of the board who have been invaluable leaders during the coronavirus pandemic: Lisa Matthews for President, Jen Judson for Vice President, Emily Wilkins for Membership Secretary, Eileen O'Reilly for Treasurer, and Kimberly Adams for an at-large journalist board position. They have bold solutions for the club to meet members' needs during Covid-19 and beyond.
As your secretary, I will continue to bring a fresh perspective while maintaining the club's storied traditions and reputation for supporting press freedom. I will also continue working on getting more young members to not only join but become active members.
Sincerely,
Gillian Rich
Mike Balsamo - Candidate for 1 Year Journalist Board Seat
Candidate Statement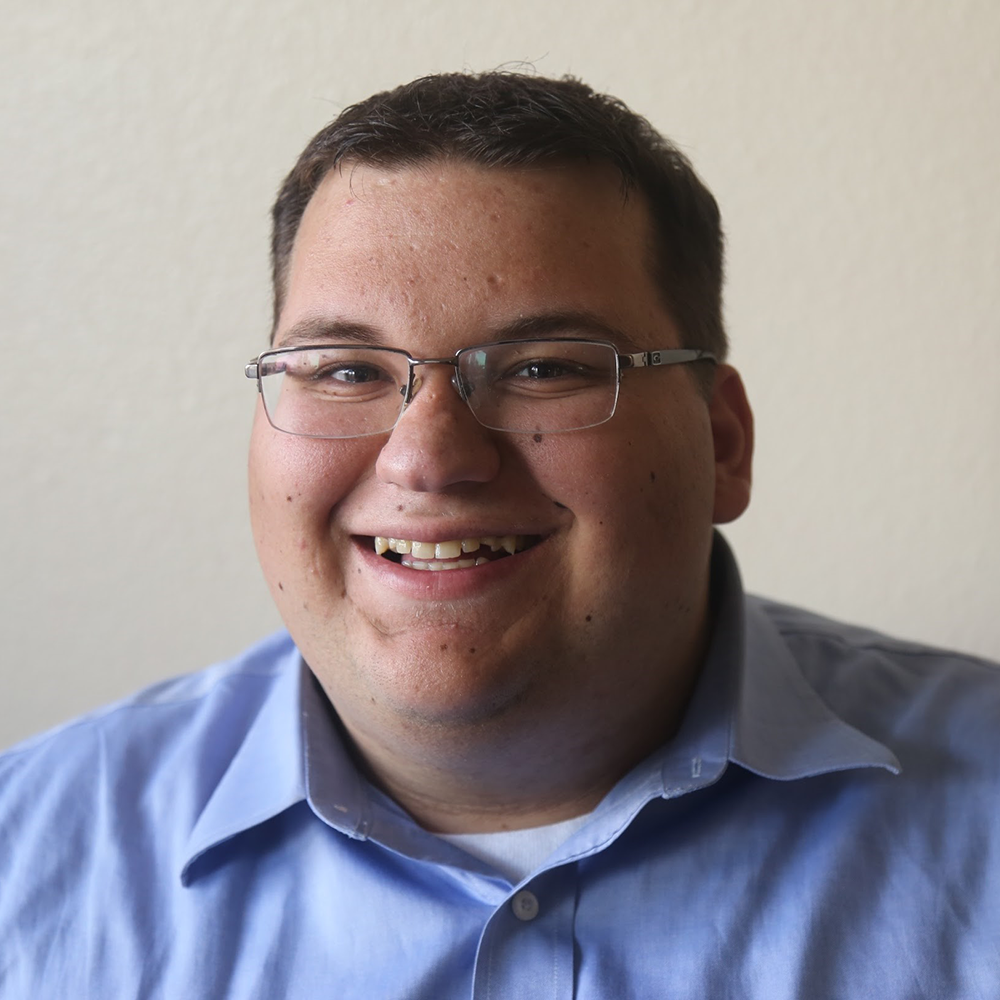 I seek election to the National Press Club's Board of Governors to make this historic and critical organization even stronger. I have a deep passion for journalism, and I know the challenges journalists today face inside and outside the newsroom.
I'm currently the lead Justice Department and law enforcement reporter for The Associated Press, based in Washington, and help lead a team of law enforcement reporters across the U.S. covering a wide variety of topics in the criminal justice field.
I am deeply committed to the Press Club's continued advocacy for press freedom, transparency and accountability in government and the protection for journalists around the world. I also firmly believe the Press Club must continue to prioritize diversity, working to elevate diverse voices and recruiting diverse members. And I believe we must help journalists better cope with the impact of covering trauma, whether it be mass casualty events, natural disasters or the pandemic.
I've had the pleasure of being part of a team of judges for the club's scholarships the last two years and being able to work to help bring attention to a new generation of journalists. The Press Club has a long history of supporting the next generation of journalists and communicators and I believe we must continue to find ways to help student journalists and young members.
This is a critical time for our industry and the world needs journalists now more than ever, especially given the growing distrust of media and technology and as the industry is facing one of its most challenging times. It is why we must be committed to focusing on news literacy for the public and helping news consumers judge the reliability and relevance of the news they consume.
At AP, I'm also proud to be part of a group of journalists taking a deeper dive into the coverage of traumatic news events and care for our journalists.
As COVID-19 continues to rage across the world, we must also support members whose careers have been impacted by the pandemic.
I have a deep appreciation for the Club's rich history and its members, and I would be honored to serve on the Board of Governors.
Sarah D. Wire - Candidate for 3 Year Journalist Board Seat
Candidate Statement
Friends and fellow Club members,
I first joined the National Press Club as an intern in 2008, and when I began my first job in Washington seven years ago, the first thing I did was renew my membership. Now, I'm running for a term on the Board of Governors.
Like many of you, the Club is my second home, a place I want to see grow and flourish beyond my time. The coming post-COVID years will be difficult for us all financially and professionally, but I'm dedicated to ensuring the Club has the foundation it needs to remain a strong advocate for press freedom and government transparency, and remains a place we can turn to for amazing news events, and honestly, free taco night.
Currently, I write about Congress and California's 55-member congressional delegation for the Los Angeles Times. I contributed to the Los Angeles Times team that won the 2015 Pulitzer Prize for breaking news coverage of the San Bernardino shooting. Previously, I was the Washington correspondent for the Arkansas Democrat-Gazette and a statehouse reporter in Arkansas, Idaho and Missouri. I'm a University of Missouri graduate, a member of Investigative Reporters and Editors and for a few more weeks serve as chair of the Standing Committee of Correspondents and as vice president of the Regional Reporters Association.
I appreciate your consideration.
Kimberly Adams - Candidate for 3 Year Journalist Board Seat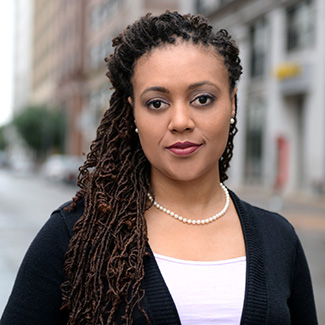 Candidate Statement
In these challenging times, it has been an honor and a privilege to serve on the Board of Governors, and I request the support of the membership in pursuing a new term as a journalist member. This has been a difficult year for all of us, and for the Club's business, and I am able and willing to help chart our course through whatever comes next.
This pandemic has forced a lot of changes at the Club, but also revealed the creativity, resilience, and generosity of Club staff, leadership, board, and membership. I was disappointed earlier this year when I had to resign from the role of Treasurer due to a conflict of interest — I was covering as a reporter the Paycheck Protection Program even as the Club was seeking to participate in the program. Even outside of that role, I have done my best to contribute to what were difficult decisions on how the Club would navigate this unexpected and unrelenting pandemic.
Moving forward, I hope to help continue to support the Club's operations through the challenges of what looks to be a long-term economic downtown. I'll continue to push for more diversity and inclusion in our membership and activities, and do my best to help ensure the National Press Club remains a premier home for journalists and communicators for years to come.
I look forward to the day when we can all hang out at the bar again. Until then, I would appreciate your support in this election.
Candidate Bio
Kimberly Adams is a host/ correspondent at Marketplace, America's largest broadcast business program. She covers the intersection of politics and the economy from Washington, D.C., and has served on the Board of Governors of the National Press Club since 2018. Before moving to D.C., Kimberly reported on the political, social and economic upheaval in Egypt following the Arab Spring as a freelance journalist based in Cairo. Her work aired on multiple networks in the U.S., Canada, U.K., Ireland, Germany, Hong Kong and elsewhere. While reporting in Cairo, she received awards from the National Association of Black Journalists, the Religion Communicators Council, and the Association for Women in Communication. Prior to freelancing, Kimberly worked as a producer for NPR from the D.C. headquarters, covering politics, arts, culture, and breaking news as a producer for "Weekend Edition" and the Washington Political Unit.
Lloyd D. Brown - Candidate for 3 Year Communicator Board Seat
Candidate Statement
I'm Lloyd Brown and I'm a candidate for the position of Communicator on the National Press Club Board of Governors.
As a seasoned communications professional and a former journalist, I have a deep respect for the National Press Club, its history and what it represents. Since joining the club, I have participated on the Communicators Committee, and I have regularly attended activities and spent time at the club. Serving on the Board of Governors is another way for me to contribute to the club's storied legacy.
My platform focuses on three areas:
Retention
Recruitment
Future member development
My career as a journalist and professional communicator has been marked by my ability to think creatively and build relationships. I was among those early practitioners exploring online public relations – now known as social media. I was driven by a desire to more strategically meet the information needs of people. Not everything worked, but those that did are now considered key aspects of a successful communication program.
NPC members deserve to have Board of Governors with that kind of leadership and vision – people who will work together to identify the challenges facing the club and who will work to creatively leverage every available resource to address those challenges.
Obviously, COVID-19 has profoundly affected the club. The Board of Governors must engage with members to envision how club facilities will best function for members and their guests. And, the club must consider how to focus its programming and member services if people are reluctant or unable to gather or hang out together.
Growth is necessary for a healthy club, and therefore we must continually focus on recruiting new members. There are many ways to build on the existing membership program, and I'm interested in exploring creative possibilities targeting journalists and communicators.
Finally, developing relationships with younger NPC members will ensure a healthy club future. While we have seen a dramatic reduction in the size of newsrooms, journalism remains important and relevant. Again, the Board of Governors must engage in a real way with young journalists, who perhaps have a different view of membership organizations than the generations before them.
Thank you for this opportunity to serve you and the National Press Club. Please contact me at [email protected] if I can answer any questions or discuss ways in which I might better serve you.
Candidate Bio
Lloyd Brown is the director of communications and marketing for the American Association of State Highway and Transportation Officials. He leads an eight-person team responsible for all facets of the AASHTO brand, outreach and public advocacy.
Before joining AASHTO in August 2010, Brown served as the Washington State Department of Transportation communication director, overseeing the administration of WSDOT's public information and involvement activities throughout Washington.
Under Brown's leadership, WSDOT was recognized as a national leader in the development and implementation of social media tools, redefining the agency's relationship with the public.
Prior to joining WSDOT in 2002, Brown worked as a public relations account manager leading award-winning public relations and public affairs campaigns for a range of private- and public-sector clients throughout the West, including the California beverage container recycling program and Arizona's ground-breaking anti-tobacco program. He began his communications career as a radio disc jockey at KZFN in Moscow, Idaho. However, he soon left radio to follow his passion for writing, becoming a newspaper reporter and editor in Washington state and later Arizona. He earned a Masters in Communication and Leadership from Gonzaga University (Spokane, Washington).
EXPERTISE IN: • Social media policy/practice • Crisis communications
Debra Silimeo - Candidate for 3 Year Communicator Board Seat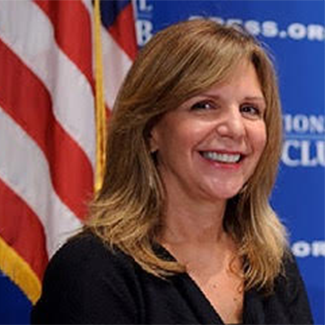 Candidate Statement
It would be my honor to serve you as a Communicator member representative on the NPC board, and I hope that you will support me for these reasons:
I believe that we, as communicators, bring so much to the Club, and deserve a strong role on the board. I will advocate for us, and make sure that our interests are represented and respected. I am able to work well with others to gain a fuller recognition of the invaluable role communicators play and make sure our voices are heard. I request and respect your input along the way.
I've been an active, engaged NPC member for two decades. I've served on the Newsmakers, Speakers, and Headliners Committees and now the Communicator Team. During that time, I've organized sell-out luncheons, widely covered press conferences, and brought Cabinet officials, business leaders, celebrities and other newsmakers to the club to ensure that NPC is always the place Where News Happens. This year, the Communicator Team has been rocking it with professional development opportunities as well as critical conversations on major issues facing our industry and our nation. All of this serves our communicator members well, and enhances the services and reputation of the Club. It also gives me a good understanding of the many 'moving parts' that have to work together to make the NPC successful.
NPC needs board members with financial and management experience, which I bring. COVID has devastated the Club's finances, so 2021 will be the year when we really need board members who can help steer us to the other side of the pandemic. I helped run and grow a leading DC PR firm for almost two decades, helping it triple in revenue, add services, and transition from a single owner to an Employee Stock Ownership Plan. I oversaw contracts ranging from tiny to multi-million dollars per year. All of this was possible because of teamwork: I'm super proud of the diverse, talented team of people I hired and mentored. I also ran Communications offices at the US Small Business Administration and the US Commerce Department, gaining insights into how effective businesses run and differentiate themselves in the crowded and evolving marketplace. It will be a challenge, a humbling one, to fully re-open NPC's doors, re-engage staff, find new revenue sources, and get the Club fully back on its feet.
As a former journalist, I feel strongly about press freedom issues, fighting the disinformation that plagues our society, and protecting the First Amendment. The work NPC is doing to ensure a free press is essential to our democracy. I hope my newsroom experiences will help enhance relationships between journalist and communicator members.
Fostering community, diversity, inclusion and empowerment among our members will always be a priority, and I will work with other board members, staff and members to make NPC the place where news happens, and where we realize the potential and full diversity of our media and communicator community.
Thank you for your support.
Sincerely,
Debra Silimeo
Candidate Bio
Debra Silimeo is a communications strategist with a mission: to help people live better lives, in a better world. She recently founded the Silimeo Group, after nearly two decades in an executive role at a leading independent and socially conscious PR firm, helping the firm triple in revenues. She served in senior roles in public policy advocacy on Capitol Hill and in the Executive Branch, including as Associate Administrator of the US Small Business Administration. She has advised cabinet secretaries, members of Congress and agency heads on communication strategy. She brings a reporter's eye for news to her work – before she devoted herself to crafting communications to support social change, she was an award-winning journalist in Washington, DC newsrooms.
She anchored and reported at WTOP, NBC4, and WAMU. Her journalism work earned her a Bagehot Fellowship at Columbia University - the country's leading fellowship for business and economics journalism. She's been recognized by WWPR as PR Woman of the Year, by the Washington Business Journal as a "Woman Who Means Business," and inducted in the Public Relations Society of America's National Capital Chapter Hall of Fame and the PR News Hall of Fame. She loves serving on WWPR's Advisory Council, on the board of the environmentally innovative Blue Drop, and co-chairing the Girl Scouts' Women's Advisory Board to help the next generation of leaders. Past board service includes Leadership Greater Washington. She is an active, engaged member of the National Press Club, and has served on the Newsmakers, Speakers and Headliners Committees, and now the Communicator Team, making sure that NPC is the place where news happens, and that there are great programming and networking opportunities for communicator members.
Del Wilber - Candidate for 2 Year Journalist Board Seat
Del Quentin Wilber, a reporter at the LA Times, has served on the Board of Governors since 2019. He is seeking re-election to continue his work on building the Press Club community and recruiting new members. A 1997 graduate of Northwestern University, Wilber has worked for the Baltimore Sun, Washington Post, Bloomberg News and Wall Street Journal.
Login Required
Login is required to view this page.
If you have logged in and are seeing this message, try hitting the refresh button on your browser.
The National Press Club is located at
529 14th Street NW, Washington, DC 20045
PHASE 2 RE-OPENING HOURS
Monday-Friday: 8 a.m. – 8 p.m.