NPC Headliners Book Event: Neil Irwin - "How to Win in a Winner-Take-All World"
June 26, 2019 6:30 PM
Headliners
NPC
Location: Conference Rooms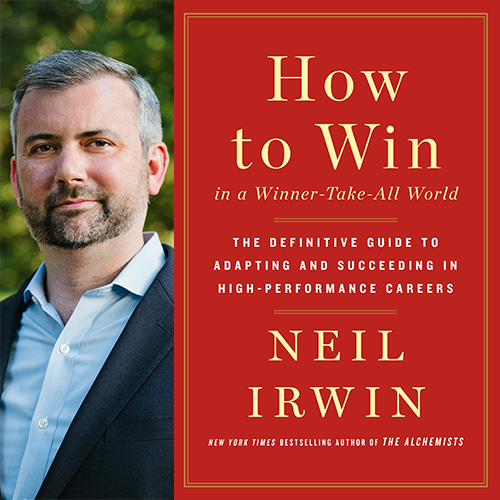 Neil Irwin, senior economic correspondent for the New York Times, will share insights from his latest book, "How to Win in a Winner-Take-All World: The Definitive Guide to Adapting and Succeeding in High-Performance Careers," at a National Press Club Headliners book event on Wednesday, June 26 at 6:30 p.m.
In "How to Win," Irwin, who writes about global markets and economic trends for a living, draws on original data, analysis and reporting to explain how the current economic climate is different, and why finding success in this new environment requires a new approach and a willingness to adapt.
This event will take place in the Club's conference rooms, and will feature a moderated discussion with the author, an audience question-and-answer session, and a book signing.
Tickets cost $5 for members of the National Press Club and $10 for non-members. When purchasing your tickets online, you will also have the option of buying a book. Books will be available for pick up and signing at the event. You may also purchase a copy of the book at the event. Proceeds from the book sales will benefit the National Press Club Journalism Institute, the non-profit affiliate of the Club, so the Institute asks that you leave all outside books at home.
NPC Members: There is a member promotion available for this event or you need to log in to register.
Click here to log in
and get the code.