Christopher Scalia on the legacy of his father, the late Supreme Court Justice Antonin Scalia
March 20, 2018 6:30 PM
Headliners
NPC
Location: Conference Rooms
CANCELLED
This event is RSVP only. Please contact Lindsay Underwood (using the information below) to RSVP.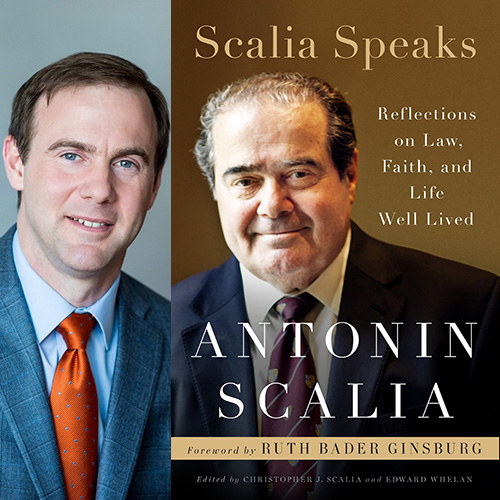 Christopher J. Scalia, one of the late Justice Antonin Scalia's nine children, will appear at a National Press Club Headliners book event on Tuesday, March 20 at 6:30 p.m. to discuss his father's life and legacy, and what we can learn from the dozens of speeches and writings he left behind.
Scalia Speaks: Reflections on Law, Faith, and Life Well Lived, edited by Justice Scalia's son Christopher and one of the Justice's former law clerks Edward Whelan, is a compilation of dozens of Justice Scalia's speeches, some published for the first time, that range in topic and tone from characteristically philosophical to surprisingly personal.
Nominated to the Supreme Court of the United States by President Reagan in 1986, Justice Scalia's originalist interpretation of the Constitution and his masterful articulation of his views made him a formidable presence on the bench, a seat he held for nearly thirty years until his death in February of 2016.
This event will feature a discussion with the author, an audience question-and-answer session, and a book signing. Tickets are $5 for National Press Club members and $10 for the general public. When purchasing tickets for this event online, buyers will also have the option of purchasing copies of the book at check-out. Books will also be available for purchase at the event. Proceeds from book sales will benefit the non-profit affiliate of the Club, the National Press Club Journalism Institute, so we kindly ask that you leave all outside books and memorabilia at home.