Sheila Tate shares new biography of Former First Lady Nancy Reagan
April 4, 2018 6:30 PM
Headliners
NPC
Location: Conference Rooms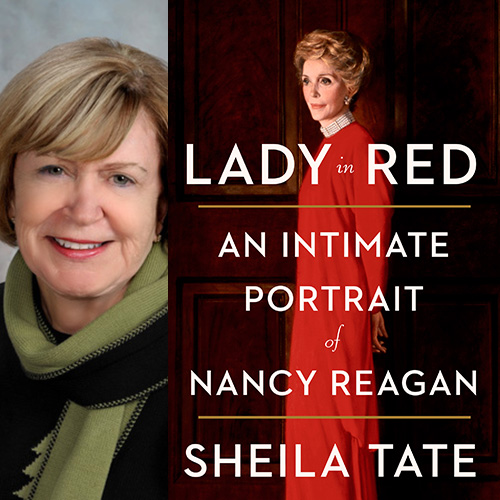 Sheila Tate, who served as press secretary to First Lady Nancy Reagan from 1981 to 1985, will offer a glimpse into the personal life of Mrs. Reagan in a discussion about her first book "Lady in Red: An Intimate Portrait of Nancy Reagan" at a National Press Club Headliners Event at 6:30 p.m. on April 4.
As the First Lady's press secretary, Tate was at Mrs. Reagan's side during some of the most tumultuous and controversial moments of President Reagan's first term in office, including his attempted assassination. Tate, who considered herself a close confidant of Mrs. Reagan up until her passing in 2016, draws on her personal relationship with Mrs. Reagan as well as interviews with numerous friends and political figures to reveal stories that have never been told before and showcase a more complete (and at times surprising) picture of the former First Lady.
This event will feature a discussion with the author, an audience question-and-answer session, and a book signing. Tickets are $5 for National Press Club members and $10 for the general public. When purchasing tickets for this event online, buyers will also have the option of purchasing copies of the book at check-out. Books will also be available for purchase at the event. Proceeds from book sales will benefit the non-profit affiliate of the Club, the National Press Club Journalism Institute, so we kindly ask that you leave all outside books and memorabilia at home.
About the Author:
After leaving Reagan's White House staff, she co-founded the Washington D.C. public relations firm Powell Tate. Tate also served as press secretary to George H. W. Bush during his successful campaign for the presidency in 1988, and for his transition.
NPC Members: There is a member promotion available for this event or you need to log in to register.
Click here to log in
and get the code.