Inauguration of Tommy Burr - 109th President of the National Press Club
January 22, 2016 5:00 PM
Special events
NPC
Location: Ballroom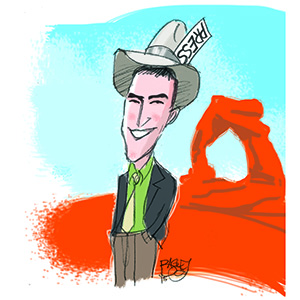 The Board of Governors will present "Our American Treasures," a gala on Jan. 22, 2016, to celebrate the inauguration of Thomas Burr as the 109th president of the National Press Club.
The gala for Burr, the Washington correspondent for The Salt Lake Tribune, will pay tribute to two of America's most valued traditions:
the preservation of truly inspirational landscapes – in a nod to the 100th anniversary of the National Park Service – and the protection of the freedoms of the press.
The Gala will begin with a reception at 5:00 p.m. in the Press Club's Holeman Lounge, followed by dinner at 6:30 p.m. in the Ballroom.
The event is black tie.
Tickets are $95 per person for NPC members and they may purchase 2 tickets at this price. Non- member tickets are $125 each. All tickets must be purchased at time of reservation.
For questions regarding reservations, please email reservations@press.org or call (202) 662-7501
Please note: ticket cancellations - for any reason - must be made by 6:30pm on Thursday, January 21 to be eligible for refund.
NPC Members: There is a member promotion available for this event or you need to log in to register.
Click here to log in
and get the code.