Former Education Secretary Arne Duncan on "How Schools Work"
Sep 20 2018

WHEN:

WHERE:

CONTACT INFO:

MORE INFO: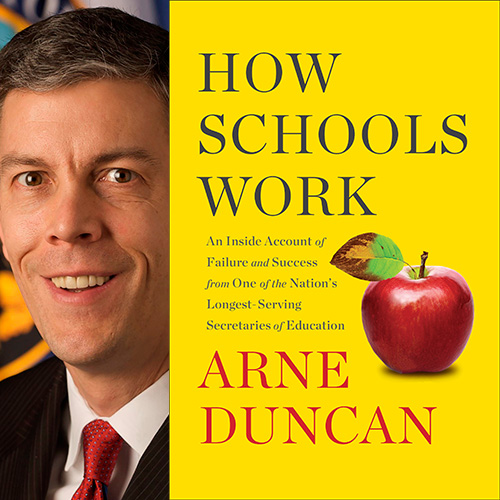 Arne Duncan, the former Secretary of Education under President Obama, will share his new book How Schools Work: An Inside Account of Failure and Success from One of the Nation's Longest Serving Secretaries of Education at a National Press Club Headliners Book Event on Thursday, September 20 at 10:00 a.m. in the Club's conference rooms.
In How Schools Work, Duncan calls on his nearly three decades of experience working in education to demonstrate how and why our education system has remained broken for so long, and calls parents, teachers, and students to action to demand more of America's public schools.
This event will feature a discussion with the author, an audience question-and-answer session, and a book signing. Complimentary coffee and pastries will be provided for attendees. Tickets are $5 for National Press Club members and $10 for the general public. When purchasing tickets for this event online, buyers will also have the option of purchasing copies of the book at check-out.
Books will also be available for purchase at the event. Proceeds from book sales will benefit the non-profit affiliate of the Club, the National Press Club Journalism Institute, so we kindly ask that you leave all outside books and memorabilia at home.
About the Author

Arne Duncan served as the Secretary of Education from 2009-2015, making him one of the longest serving members of President Barack Obama's cabinet. He has spent nearly three decades across all levels of education, from his mother's afterschool program on Chicago's Southside to CEO of the Chicago Public Schools. He currently sits on the board of Communities in Schools.