A "Clear+Vivid" Conversation with Actor Alan Alda
July 11, 2018 6:00 PM
Headliners
NPC
Location: Holeman Lounge
SOLD OUT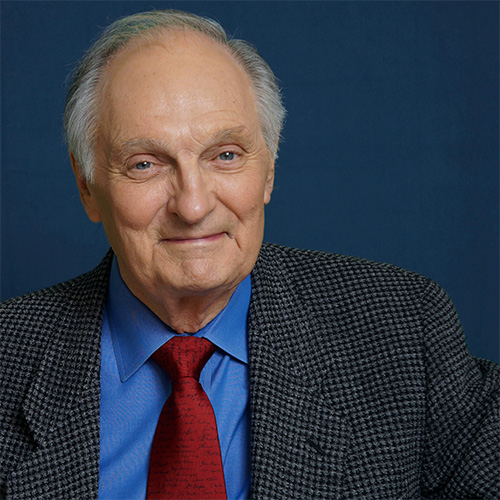 Award-winning actor, screenwriter and director Alan Alda has been an ever-present fixture on both the small screen and the silver screen for the better half of the last century. His signature wry wit and charm has endeared him to multiple generations of fans – from those who knew him best as Hawkeye Pierce on the classic TV series M*A*S*H to his Academy Award-nominated performance opposite Leonardo DiCaprio in the film "The Aviator," and his celebrated performances on shows like "30 Rock" and "The Blacklist."
Alda's transcendent appeal and ability to connect with others lies at the heart of his new podcast, "Clear+Vivid with Alan Alda," in which Alda interviews prominent people across all industries who are experts at influencing and relating to others. On July 11 Alda will share what he has learned throughout his life and career about how we communicate with one another and what we can expect from his new podcast at a special National Press Club Headliners Event.
This event will begin at 6:00 p.m. in the Club's Holeman Lounge, and will include a moderated discussion, an audience question-and-answer session, and a post-program reception where attendees will have an opportunity to partake in a book sale and signing of Alda's latest book If I Understood You, Would I Have This Look On My Face? My Adventures in the Art and Science of Relating and Communicating.
Tickets for this event are $5 for National Press Club members (members may purchase two tickets at this rate) and $10 for the general public. Registered attendees will also have the option of pre-ordering Alda's book online upon check-out.
Books will also be available for purchase at the event. Proceeds from book sales will benefit the non-profit affiliate of the Club, the National Press Club Journalism Institute, so we kindly ask that you leave all outside books and memorabilia at home.
NPC Members: There is a member promotion available for this event or you need to log in to register.
Click here to log in
and get the code.