NPC Luncheon with U.S. Army Chief of Staff General Mark A. Milley
July 27, 2017 12:30 PM
Headliners
NPC
Location: Holeman Lounge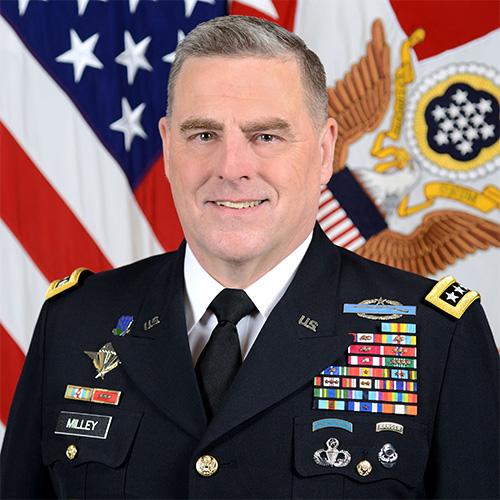 The Chief of Staff of the U.S. Army General Mark A. Milley will speak at a National Press Club Luncheon on July 27.
General Milley assumed duty as the 39th Chief of Staff of the U.S. Army in August 2015 after most recently serving as the 21st Commander of U.S. Army Forces Command at Fort Bragg, North Carolina. He has held multiple command and staff positions in eight divisions and Special Forces throughout the last 35 years. General Milley graduated and received his commission from Princeton University and holds Master's Degrees from Columbia University in international relations, and the U.S. Naval War College in national security and strategic studies. He is the recipient of numerous military awards including the Bronze Star.
Lunch will be served at 12:30 p.m., with remarks beginning at 1 p.m., followed by a question-and-answer session ending at 2 p.m. Tickets cost $25 for Press Club members (members may purchase two tickets at this rate) and $39 for all other non-member tickets.
For questions, please email reservations@press.org or call (202) 662–7501. Tickets must be paid for at the time of purchase.
NPC Members who wish to attend the pre-luncheon reception must RSVP separately to VIPreception@press.org 48 hours before the event. Space may be limited. You must have a paid reservation to the Luncheon to attend the VIP reception.
To submit a question in advance, put MILLEY in the subject line and email to president@press.org before 10 a.m. on the day of the luncheon.
NPC Members: There is a member promotion available for this event or you need to log in to register.
Click here to log in
and get the code.