Book Rap: Bill & Willie Geist "Good Talk, Dad: The Birds and the Bees... and Other Conversations We Forgot to Have"
June 5, 2014 2:00 PM
Headliners
NPC
Location: First Amendment Lounge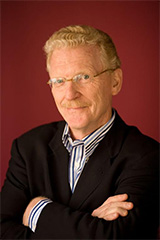 Just in time for Father's Day! The talented father-son team of Bill and Willie Geist share stories of their funny and heartwarming relationship. Told in a unique back-and-forth banter style, this extended conversation riffs on everything from music and sports to summer camp, driving lessons, and family life.
After Bill went public with his struggle with Parkinson's disease, the Geists decided to collaborate on this book so their children and grandchildren would have a record of their unique bond.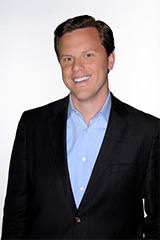 Bill Geist is the New York Times bestselling author of "Little League Confidential", "The Big Five-Oh", "Fore! Play!", and "Way Off the Road". He has been a correspondent for "CBS News Sunday Morning" since he joined CBS News in 1987. He chronicles some of the quirkiest people and places in America for the broadcast and has won two Emmys for his work on the show.
Willie Geist is the New York Times bestselling author of "American Freak Show". He is co-host of NBC's "Today" 9 a.m. hour and the co-host of MSNBC's "Morning Joe." He is also a contributor to NBC News programs and to the NBC Sports Group, where he reports for NBC Olympics and NBC Sports Network.
Registration is required and is open to club members and the public. This event is a fundraiser for the NPC Journalism Institute. Books must be purchased through the NPC. No outside books or memorabilia permitted. All sales are final; no refunds will be issued.